Click HERE to register for the Natural Evangelism Workshop in-person at the building.
Click HERE watch the Natural Evangelism Workshop on YouTube.

Click HERE to view the Natural Evangelism Workshop Notes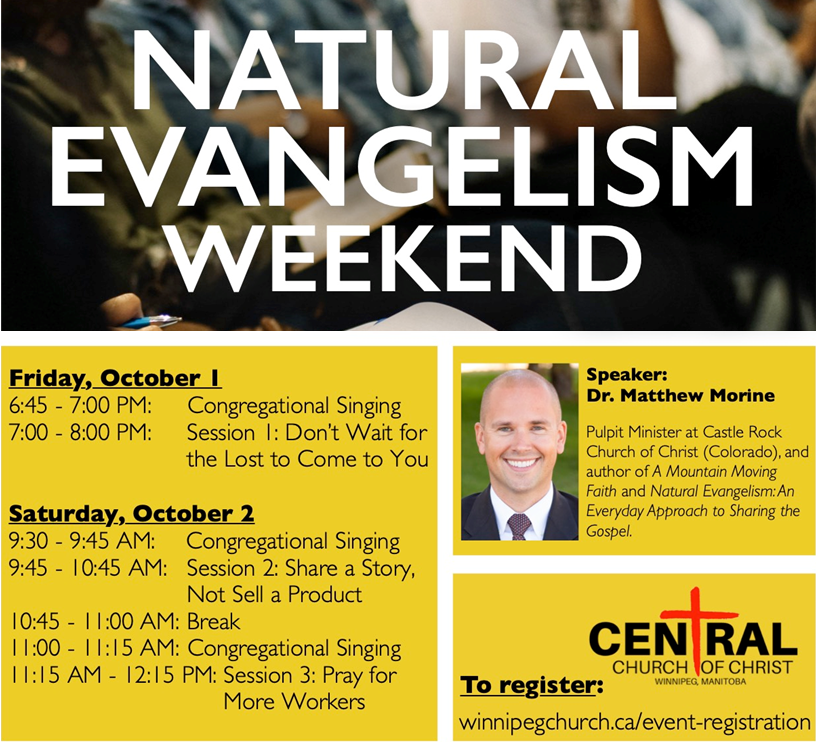 Matthew Morine, pulpit minister at Castle Rock Church of Christ (Colorado), will be our speaker. Matthew will also preach on Sunday morning, October 3. The theme will be "Natural Evangelism," where we will be equipped and empowered to effectively and confidently connect with others as we share our faith in a natural, loving, and friendly way. This event was originally planned to be our annual men's workshop (Mountain Men 2021), but because of the significance of the topic, we have decided to open up the workshop to both men and women.