Click HERE to register to attend GROW 2022 in-person at the building.
Click HERE watch the GROW 2022 sessions on YouTube.

Click HERE to view the GROW 2022 Notes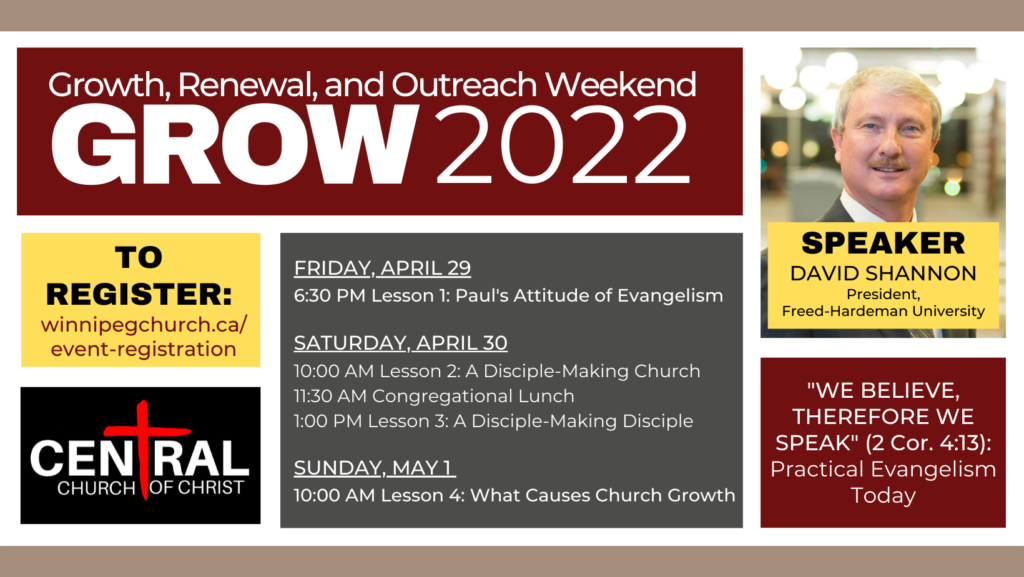 David Shannon, President of Freed-Hardeman University (Henderson, TN), will be our speaker. David will also preach on Sunday morning, May 1. The theme will be "We Believe, Therefore We Speak". It is our hope that David's presentations will equip, encourage, and empower us toward intentional participation in Jesus' mission to make disciples who make other disciples in the context of relationships.